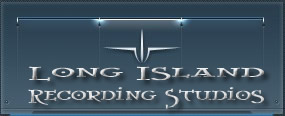 Long Island Recording Studios
Recording Labels





Tranquillity Records
a divsion of SDF


LIRS Newsletter:

Send us your email address and be the first to hear what's new at LIRS(Long Island Recording Studios). Your privacy is important to us. LIRS will not provide your email address to anyone.

---

Meet The L-Team!

With nearly 40 years in the music business, LIRCS is the area leader in the art of recording and performing music.

more

»

Artist Development

,

Our Artist Development Program (ADP) is as beneficial to the beginner with little knowledge as it is to the professional looking to extend their musical skills.

more

»

---

LIRS Store:


Come on in, we're always open! Buy the latest CD releases from our artist here at the studio. Also puchase cool t-shirts, Framed Prints, Keychains, Mugs and more...